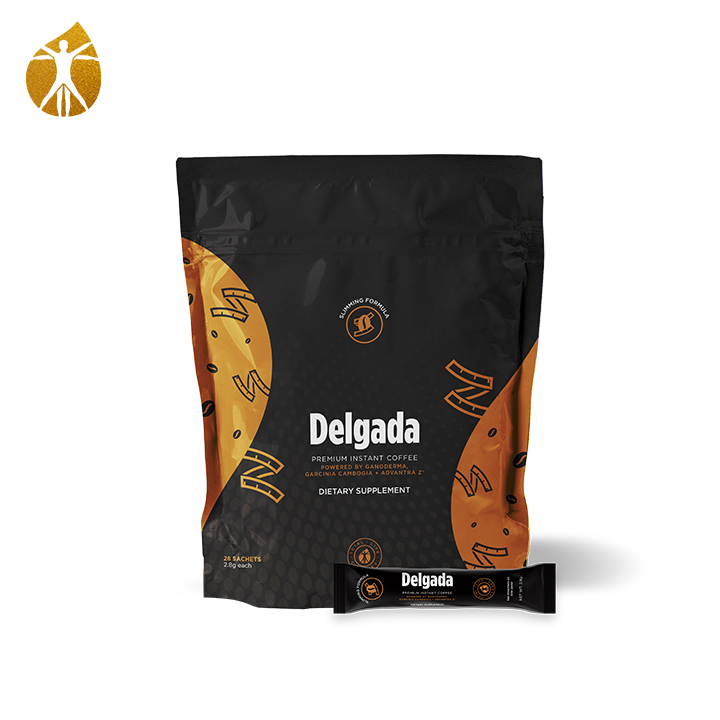 Delgada Premium Instant Coffee
Amp Up with Antioxidants.
Gut-Energy
Details:
A premium Arabica instant coffee, Delgada gives you exactly what you want: more energy and less fatigue. Powered with the antioxidant effects of the Red Reishi mushroom, Delgada supplies the body with essential nutrients and encourages a healthy appetite. Our low-calorie formula contains Garcinia Cambogia, an Asian plant that may have appetite-regulating effects.
How You'll Feel:
Supports healthy appetite.*
Promotes metabolism.*
Provides clean energy. *
How to use:
MAKE IT
Mix one sachet with at least 8 fl. oz. of hot water.
TAKE IT
In the morning, noon or whenever you'd like!
DOSE
One sachet as needed.
*These statements have not been evaluated by the Food and Drug Administration. This product is not intended to diagnose, treat, cure, or prevent any disease. Not intended for use by children. If you are pregnant, nursing, or taking medications, consult your physician prior to use.